UPCOMING JUMMA'AS:
February 16th, 2018
RSVP HERE for our very special Third-Year Anniversary jumma'a on Friday, February 16th @ 1pm in downtown LA at our NEW LOCATION with khateebahs Rayesa Gheewala and Gail Kennard! 
Free babysitting is available upon request – RSVP today!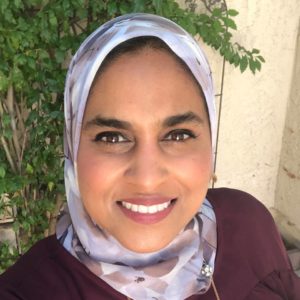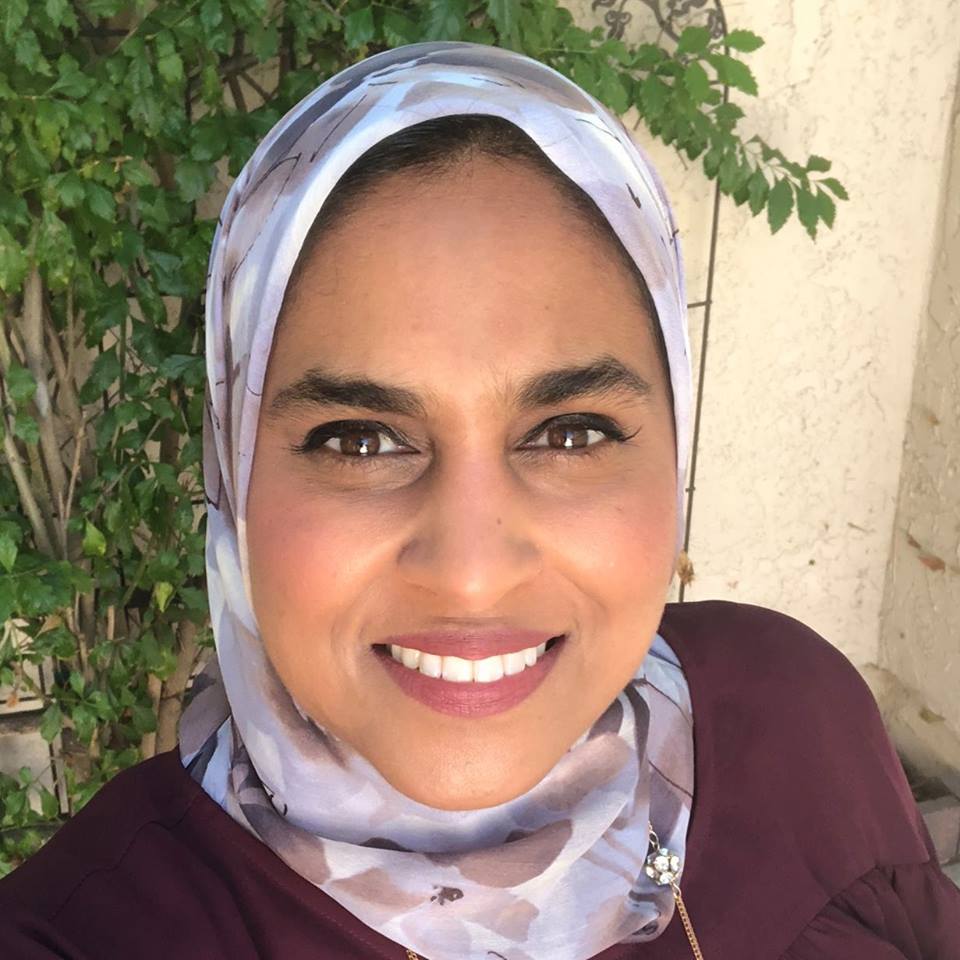 Rayesa Gheewala is an American Muslim woman, born and raised in NY. She is a Certified High Performance Coach, Speaker, Trainer, Lover of Life, Mother of three, Pharmacist, and nature lover with a sweet tooth. As Rayesa has evolved, so has her purpose: Starting from being the best mother she can be to raise God-conscious, independent free-thinking people who contribute to society with their gifts — and now to inspire others to live out their purpose by becoming the most authentic, vibrant and highest version of themselves.

Having her identity tied to one person most of her life — and relying on someone else to define her and give her permission to be — was devastating, especially when going through an unexpected divorce after 17 years of marriage. It was also what transformed Rayesa by giving her the impetus for her spiritual and emotional rebirth, and what led to Rayesa creating her own identity based on self-discovery, self-love, acceptance, kindness, and compassion. This transformed her into an enlightened, independent free thinker with fearless confidence to live a peaceful, purposeful, and fulfilled life with excellence.

Rayesa's dream was always to be a teacher. After practicing pharmacy for 20 years and raising three children, she now gets to live out her dream through coaching, offering workshops, and speaking. Rayesa believes that each person is here for a purpose and has the ability to reach their full potential through optimizing their mind, heart, soul, and body. Her mission is to help support high achieving professional working moms who are overworked, overcommitted, and overwhelmed — and guide them to having serenity, balance, and a life of abundance.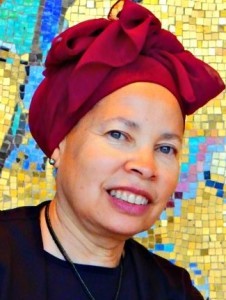 Gail Kennard was raised in Los Angeles and learned about Islam as a high school student when she read the autobiography of Malcolm X. She accepted Islam while in graduate school at UC Berkeley, and she has been active in the Muslim communities of San Francisco, San Diego, Atlanta, and Los Angeles.
For the past 20 years, Gail has been president of the architectural business founded by her late father, Robert Kennard, in Los Angeles. The firm designs public buildings, transit, and utility infrastructure projects. The company, Kennard Design Group, is the oldest African-American-owned architectural practice in the western United States.
Gail earned her undergraduate degree in Communications from Stanford University, a master's degree in Journalism from UC Berkeley — and for the past 60+ years, she has been struggling to earn her post-graduate degree in this life under the guidance of Allah, subhanna wa ta'allah.

– – – – –
Please sign up for our newsletter to find out details about our upcoming jumma'as and co-ed events!
Each of our women-led, women-only jumma'as costs approximately $1,500 to put on every month, including the cost of rent, security, insurance, babysitting, sound engineering, and video recording. If you would like to sponsor a jumma'a in whole or in part, please email WomensMosqueAcctg@gmail.com or donate on our Home page.