UPCOMING JUMMA'AS:
October 27th, 2017
RSVP HERE for our next jumma'a on Friday, October 27th @ 1pm in downtown LA at a NEW LOCATION with khateebah Lubabah Helwani! She will inshAllah speak to us about interpreting and applying the Qur'an in our personal lives.
Free babysitting is available upon request – RSVP today!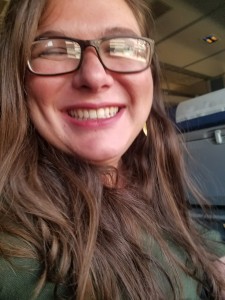 Lubabah Helwani is passionate about an inclusive mosque space, celebrating diversity and inclusivity. She believes in the notion of shared authority as congregant members take turns in giving the call to prayer, delivering the sermon and leading the prayer. In Arabic, Lubabah means close to the heart, which reminds Lubabah on a daily basis, to stay soft.

Lubabah currently works in bioethics at the University of Southern California. Her educational background includes an MS in Medical and Cultural Anthropology with a focus in women's health from the Ash-Sham region from Harvard University.

– – – – –
Please sign up for our newsletter to find out details about our upcoming jumma'as and co-ed events!
Each of our women-led, women-only jumma'as costs approximately $1,500 to put on every month, including the cost of rent, security, insurance, babysitting, sound engineering, and video recording. If you would like to sponsor a jumma'a in whole or in part, please email WomensMosqueAcctg@gmail.com or donate on our Home page.