UPCOMING JUMMA'AS:
January 26th, 2018
RSVP HERE for our very special Third-Year Anniversary jumma'a on Friday, January 26th @ 1pm in downtown LA at our NEW LOCATION with khateebah Laila Alawa! 
Free babysitting is available upon request – RSVP today!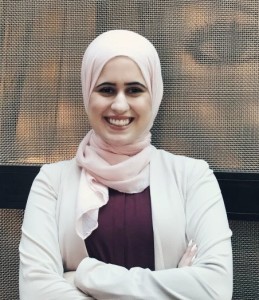 Laila Alawa started her career at the White House and Congress and is the CEO and Founder of The Tempest, the leading tech and media company changing the global narrative of diverse millennial women. She was named to the 2018 Forbes 30 Under 30 list. In 2017, she gave a TED Talk on her work with The Tempest. Since founding The Tempest, Laila has been quoted in nationwide outlets like The New York Times, The Guardian, and CNN Money as a disruptive force in media. She's also the host of The Expose, a weekly podcast tackling tough topics with snark and wit. In 2016, she got her own Snopes page and was a Nominated Changemaker for the United State of Women White House Summit.
Prior to founding The Tempest, Laila was a research specialist at Princeton University, studying socio-cognitive processing under the framework of community identity and belonging. During her time in college, she spent time dissecting stereotype threat for women in the sciences, consumer behaviorism, minority stereotyping and judgment. She is currently working on her first book.

– – – – –
Please sign up for our newsletter to find out details about our upcoming jumma'as and co-ed events!
Each of our women-led, women-only jumma'as costs approximately $1,500 to put on every month, including the cost of rent, security, insurance, babysitting, sound engineering, and video recording. If you would like to sponsor a jumma'a in whole or in part, please email WomensMosqueAcctg@gmail.com or donate on our Home page.