UPCOMING JUMMA'AS:
August 25th, 2017
RSVP HERE for our next jumma'a on Friday, August 25th @ 1pm in downtown LA at a NEW LOCATION with khateebah Fatima Dadabhoy!  Free babysitting is available upon request – RSVP today!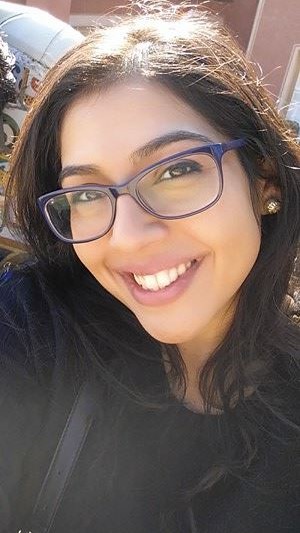 Our Khateebah:
Fatima Dadabhoy's three favorite topics are women's rights, religion – specifically the Constitutional right to freedom of religion and the Islamic principle that there is no compulsion in religion – and cats. Her childhood experience of being bullied for her religion and the post-9/11 backlash against AMEMSA individuals set her on a path to work on behalf of disadvantaged communities. She previously worked as a civil rights attorney for the Council on American-Islamic Relations and currently works as the managing attorney for intake at the Legal Aid Foundation of Los Angeles. Fatima's self-care regimen includes crafting, being out in nature, and watching copious amounts of CW television shows. She one day hopes to open a cat sanctuary.
Next Jumma'a — September 29th, 2017
More details coming soon!

– – – – –
Please sign up for our newsletter to find out details about our upcoming jumma'as and co-ed events!
Each of our women-led, women-only jumma'as costs approximately $1,500 to put on every month, including the cost of rent, security, insurance, babysitting, sound engineering, and video recording. If you would like to sponsor a jumma'a in whole or in part, please email WomensMosqueAcctg@gmail.com or donate on our Home page.