3rd Annual Co-Ed Iftar & Qiyam: June 3rd, 2017
We are pleased to announce that tickets are now on sale for our 3rd Annual Co-Ed Iftar & Qiyam on Saturday, June 3rd!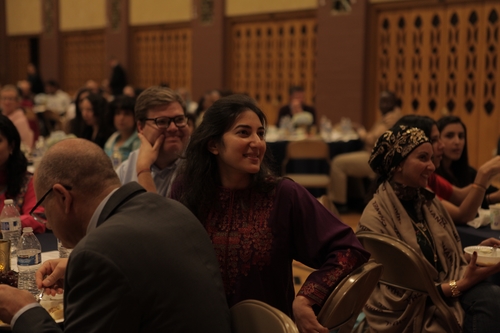 This Ramadan, come spend an inspiring night filled with spiritually-motivating talks by Muslim women, congregational prayer, socializing, a delicious dinner, and more! Earlybird tickets are selling for $25 through May 20; after that, the price will increase to $35. (Youth tickets are $15. Babysitting is $10, including pizza & snacks.) 
This is our most popular event of the year for a reason, and it's a night you don't want to miss — read below to hear what one of our male supporters told us after attending:
"The night of the Iftaar, I felt a greater warmth,sense of uplift, and connection than the conventional Jummah I attended earlier that same day. I preferred the women-led experience and I am sure our sons would too. Your event included aspects commonly neglected in conventional men-led religious events: humor and fun, uplifting personal religious stories, tasteful attention tospiritual aesthetics, more intelligent theological discussion, an elevated interfaith component, and a greater openness in general. In short, your event expressed a more holistic spirituality." -Moin Hussaini, male supporter
We can't wait to see you and your families this Ramadan, inshAllah. Please spread the word, and
buy your tickets today
before they sell out! 
– – – – –
NEXT JUMMA'A: May 19th, 2017
RSVP HERE for our next jumma'a on Friday, May 19th @ 1pm in downtown LA with khateebah Hafidha Soheyla Aryan.  FREE BABYSITTING is available upon request – RSVP today!
Introducing Our Khateebahs:
Hafidha Soheyla Aryan was born in Iran, spent most of her childhood in Europe, and attended the latter half of her schooling in the United States.  She received her Master's in Midwifery from both the USC School of Medicine and UCLA.  Brought up in a family that was not particularly religious, the only connection Sister Aryan had with God was through daily salat.
 
It was not until much later in her life, when she was a firsthand witness to one of God's signs, that her heart and eyes were opened to God's undeniable presence in her life.  It was thus with a joyful heart that she set out to learn about this new love of her life, gleaning every morsel of God's beauty and guidance.  Imam Ali's Nahjul Balagha was the first book God brought into her life, and from there, she graduated into studying the Holy Qur'an.  Seeking God through God's word has been her life ever since.  Sister Soheyla now teaches Nahjul Balagha classes at Al-Zahra Mosque and Qur'an classes to students of all ages in the greater Los Angeles area.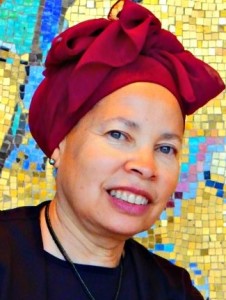 Gail Kennard was raised in Los Angeles and learned about Islam as a high school student when she read the autobiography of Malcolm X. She accepted Islam while in graduate school at UC Berkeley, and she has been active in the Muslim communities of San Francisco, San Diego, Atlanta, and Los Angeles.  
For the past 20 years, Gail has been president of the architectural business founded by her late father, Robert Kennard, in Los Angeles. The firm designs public buildings, transit and utility infrastructure projects. The company, Kennard Design Group, is the oldest African-American-owned architectural practice in the western United States.
Gail earned her undergraduate degree in Communications from Stanford University, a master's degree in Journalism from UC Berkeley — and for the past 60+ years, she has been struggling to earn her post-graduate degree in this life under the guidance of Allah, subhanna wa ta'allah.

– – – – –
Please sign up for our newsletter to find out details about our upcoming jumma'as and co-ed events!
Each of our women-led, women-only jumma'as costs approximately $1,500 to put on every month, including the cost of rent, security, insurance, babysitting, sound engineering, and video recording. If you would like to sponsor a jumma'a in whole or in part, please email WomensMosqueAcctg@gmail.com or donate on our Home page.