UPCOMING JUMMA'AS:
July 28th, 2017
RSVP HERE for our next jumma'a on Friday, July 28th @ 1pm in downtown LA at our NEW LOCATION with khateebah Samia Bano!  Free babysitting is available upon request – RSVP today!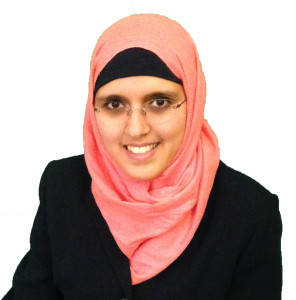 Our Khateebah:
Samia Bano is the author of the forthcoming book How To Make Change Fun & Easy. She serves as the Happiness Expert & CEO of AcademyOfThriving.com, a transformative educational institution dedicated to helping ChangeMakers learn how to change their lives and the world with love.
Samia's expertise in creating change with love is grounded in her academic training and hard won life wisdom.  As a survivor of child sexual abuse, Samia began her quest for inner peace & positive change when she was merely 8 years old.  After more than 20 years of struggle, Samia successfully eliminated suffering from her life & learned how to take control of her happiness.  She now leads a thriving life full of inner peace, purpose, and prosperity.
The key to Samia's success lies in her learning to create change with love.
One of the most important lessons Samia learned in her journey of transformation from a survivor to thriver is that we are all interconnected, interdependent parts of a whole.  As such we cannot achieve healing and peace for ourselves in isolation or at the expense of others.  Indeed we heal ourselves by healing others.  This understanding led Samia to dedicate her life to the work she is now doing as a Happiness Expert.  Samia's clients say they "feel protected," are able to connect to their passions in life, and experience a "deep sense of peace" as they work with her.  To learn more about Samia's life and work, visit AcademyOfThriving.com.
Next Jumma'a — August 25th, 2017
More details coming soon!

– – – – –
Please sign up for our newsletter to find out details about our upcoming jumma'as and co-ed events!
Each of our women-led, women-only jumma'as costs approximately $1,500 to put on every month, including the cost of rent, security, insurance, babysitting, sound engineering, and video recording. If you would like to sponsor a jumma'a in whole or in part, please email WomensMosqueAcctg@gmail.com or donate on our Home page.